Advantages of Ultrasonic Industrial Single Tank Machine Equipped with External Generators
Ultrasonic technology has a wide range of applications in industrial applications, among which ultrasonic cleaning equipment is a common form of application. In ultrasonic cleaning, the combination of a single tank machine with an external generator is widely used and has the following advantages: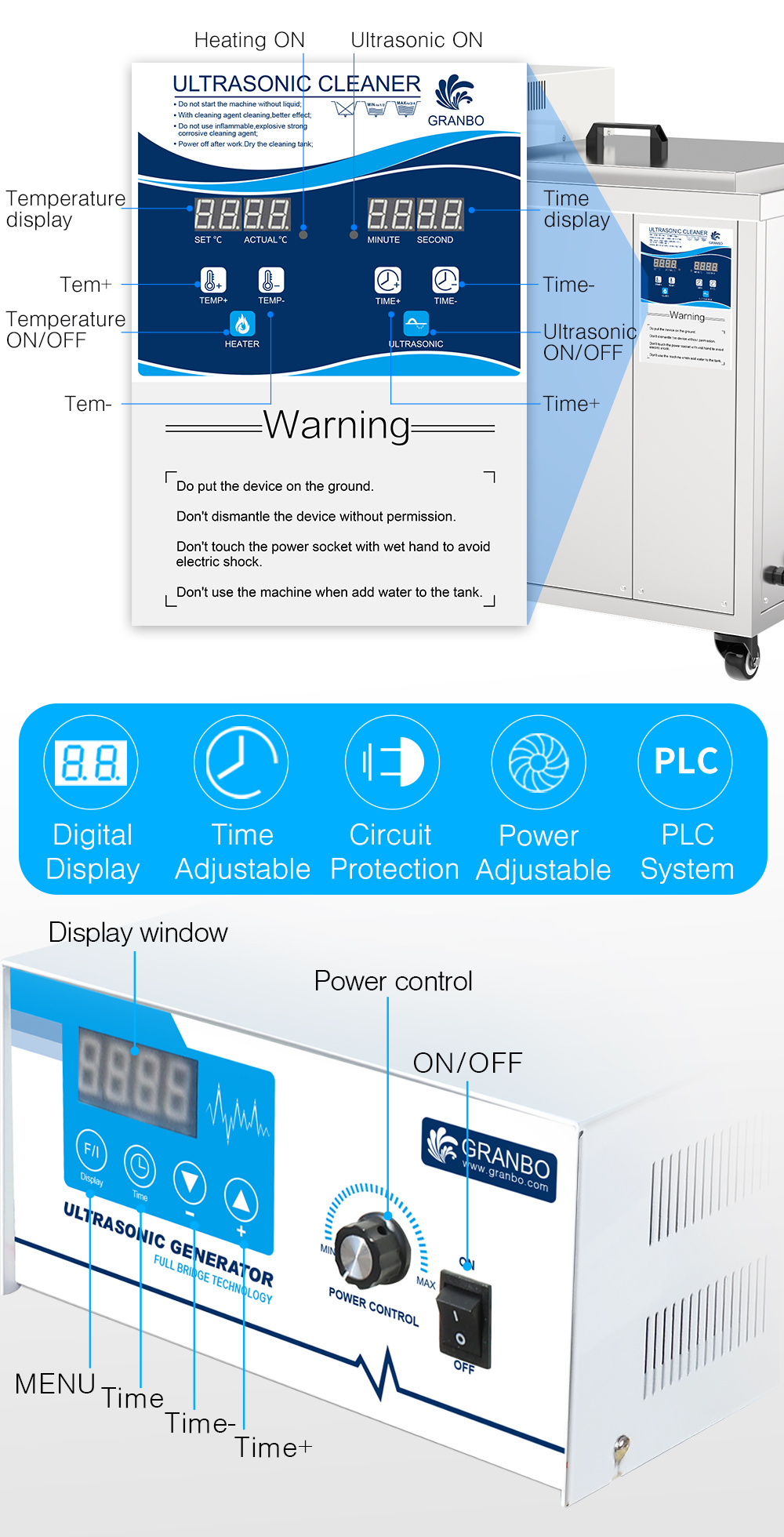 Flexibility and reliability: The separation design of single tank machines and external generators provides higher flexibility and reliability. The external generator can independently adjust and optimize the working mode of ultrasound to meet different cleaning needs. This separation design also makes equipment maintenance more convenient, and when the external generator needs to be repaired or replaced, there is no need to shut down or adjust the entire equipment.
Energy efficiency and cleaning effect: External generators usually have higher power and more advanced electronic control technology, which can provide higher energy efficiency. High power ultrasonic cleaning can more effectively remove dirt and attachments on the surface of the workpiece, providing a higher quality cleaning effect. The precise control of the external generator can also achieve switching of multiple working modes to meet the cleaning needs of different workpieces.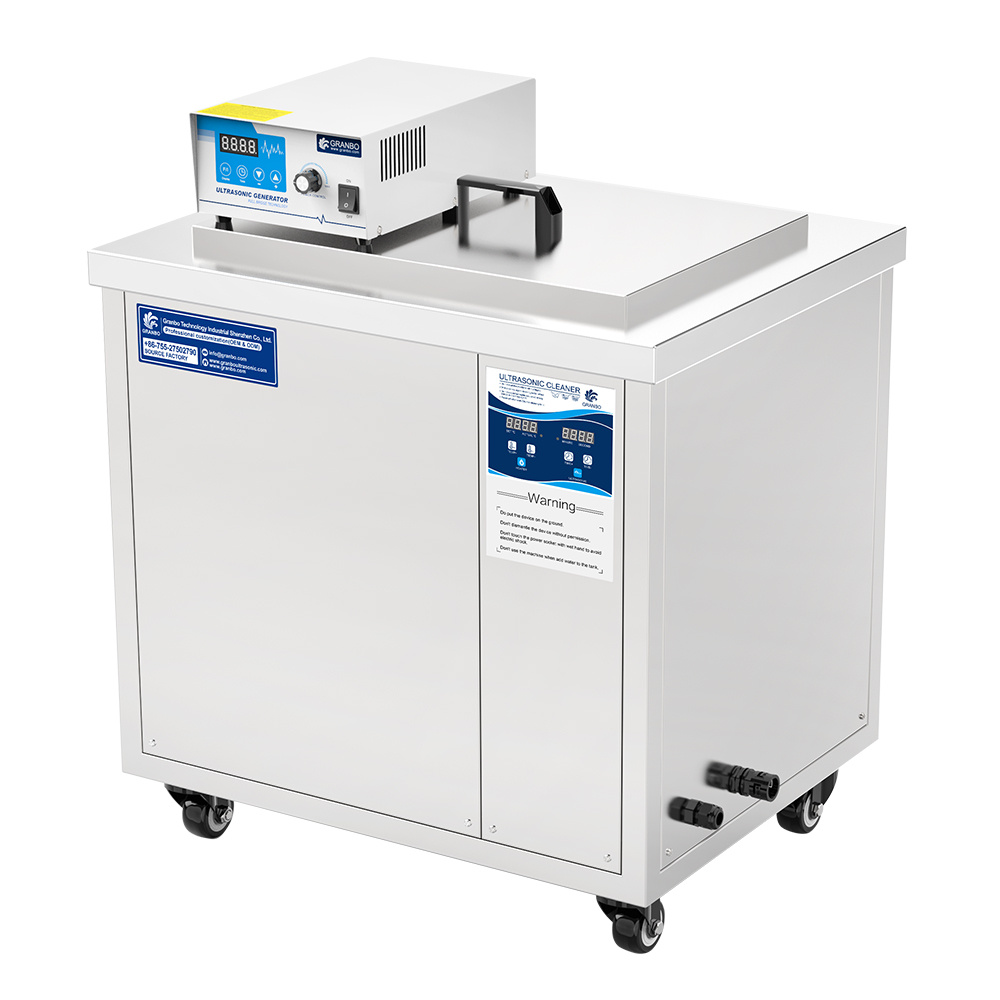 Cost saving: Due to the high energy efficiency of the external generator, the single tank machine combined with the external generator can reduce energy consumption and costs during the cleaning process. Meanwhile, due to the adjustability and optimization ability of the external generator, it can better adapt to the cleaning requirements of various workpieces, reduce cleaning time and resource waste.
Easy operation and maintenance: Single tank machines with external generators usually have a simple and intuitive operating interface and parameter settings. Operators can quickly set and adjust according to specific cleaning needs. The separation design of the external generator also makes maintenance easier. When it is necessary to repair or replace the external generator, it can be operated more easily, reducing downtime and maintenance costs.
Scalability: The combination of a single tank machine and an external generator has strong scalability. If the demand for workpiece cleaning increases or changes, the new demand can be met by increasing the number of external generators or replacing higher power generators, without the need to replace the entire equipment.